The Right Size Of Yummy!
Cow Chips are made from the finest, freshest ingredients straight from the farm.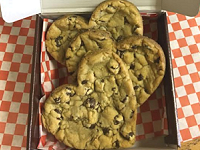 The Sweetheart
3  Original Cow Chips
(4 oz. Each)  $18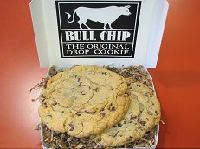 Bull Chip Gift Box
6 Bull Chip cookies
(9 oz. Each)  $54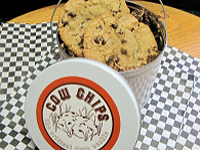 Bucket of Cows
8 Cow Chip Cookies
(4 oz. Each)  $44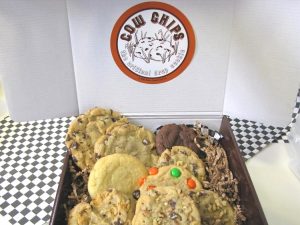 Multi-Size Box
6 Cow Chips and 18 Calf chips.
You pick the flavors.
(4 oz./2 oz Each) $64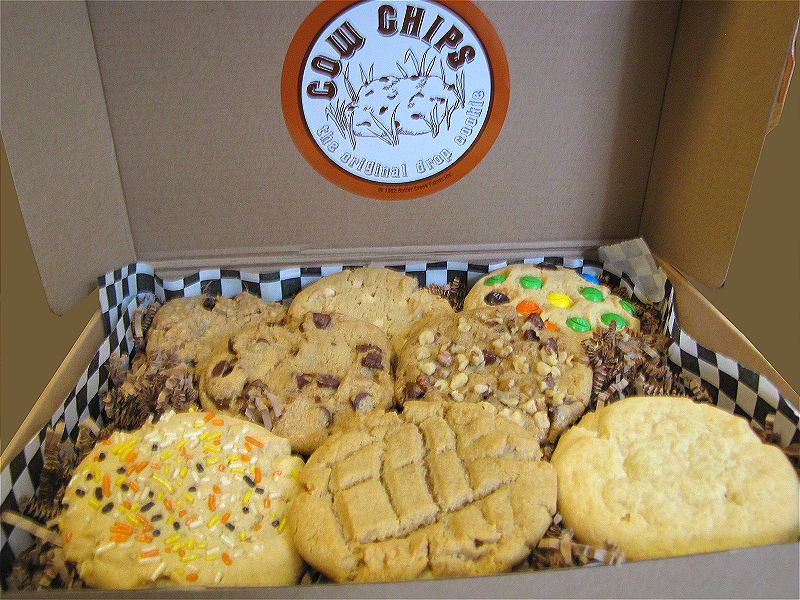 Design Your Own Box
30 Calf sized cookies
(2 oz. Each)  $64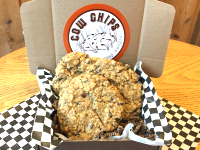 The Stray Chip Gift Box (Gluten Free)
3 of our Stray Chips. Gluten Free!
(4 oz. Each)
$22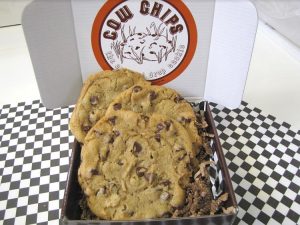 Small Cow Gift Box

4 Original Cow Chips.
(4 oz. Each)
$20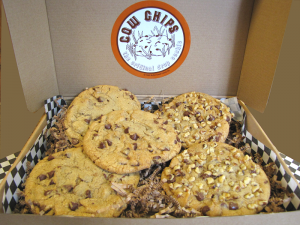 Cow Chip Gift Box
15 Cow Sized Cookies
(4 oz Each) $64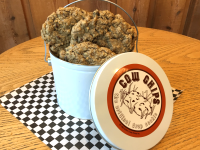 The Stray Bucket (Gluten Free)
6 Stray Chips in a bucket. Gluten Free!
(4 oz. Each) $42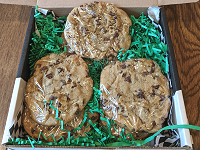 Cow Print Gift  Box
12 Cow or 24 Calf size-Your Choice
(2 or 4 oz. Each) $56