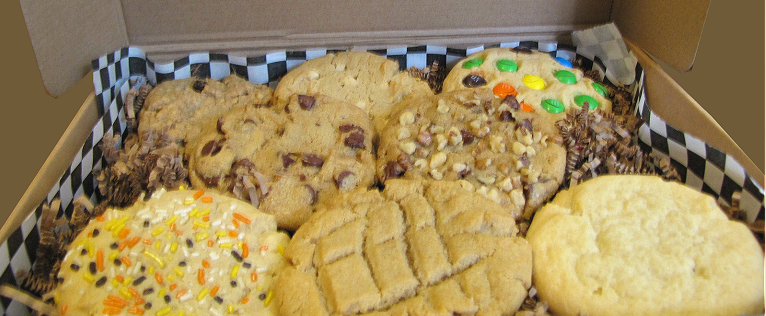 Celebrate life with a delicious box of Cow Chip Cookies!
Non Store Pick-up – Order Gift Box Mailing
Cow Chip Cookies are made from the finest, freshest ingredients straight from the farm!
Our stores are baking fresh cookies through out the day. We make chocolate chip in Bull, Cow, Calf and Chiplette size, Nutty Cows and Calves (with walnuts) and several varieties in the calf size: Oatmeal Raisin, White Choc Macadamia, Snickerdoodle, Sprinkle, M&M, Lemon Sugar, Double Chocolate, Trail Chip (oatmeal, peanut butter with butterscotch and chocolate chips), Peanut Butter and The Stray (gluten free)

We are now using Postmates to deliver in Seattle, Kent, and Redmond! 
If you are too busy to leave the office Postmates will help out with that craving!  Delivery in an hour . Currently available in the Seattle location only.  Soon to be available in Redmond.
Physical Locations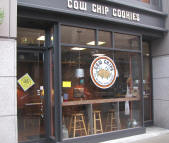 Pioneer Square
102A 1st Ave. S.
Seattle, WA 98104
Get Directions
(206) 292-9808
Monday – Saturday 10am-6pm
Sunday 11am-5pm
(Game Days Only)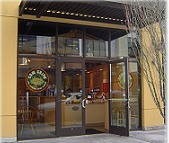 Kent Station
418 Ramsay Way # 103
Kent, WA 98032
Get Directions
(253) 850-6092
Monday – Thursday 10am-8pm
Friday and Saturday 10am-9pm
Sunday 11am-6pm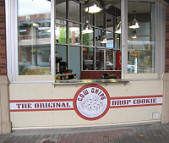 Redmond Town Center
7330 164th Ave. NE, Ste E100
Redmond, WA 98052
Get Directions
425 376-2548
Walk Up Window located main level
(Under Ipic Theaters)
Monday – Saturday 11am-8pm
Sunday 11am-7pm